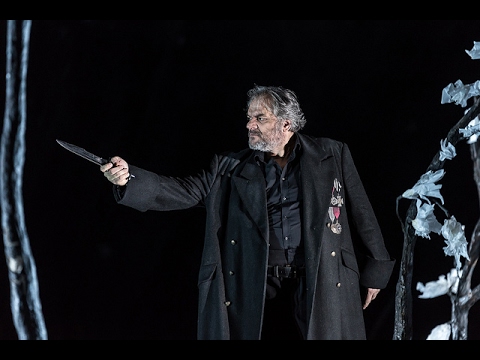 6 February 2017
The cast and creative team of Verdi's Il trovatore on what makes the opera's score and characters so impactful.
26 January 2017
David Bösch's haunting Royal Opera production features some of the composer's most recognisable music, including the Anvil Chorus.
16 May 2016
Best Conductor Gianandrea Noseda and Best Male Singer Gregory Kunde both appear in The Royal Opera's new production of Il trovatore.