Biography
American dancer Sarah Lamb is a Principal of The Royal Ballet. She joined the Company as a First Soloist in 2004 and was promoted to Principal in 2006. She created the title role in Wayne McGregor's Raven Girl and roles in his ballets Carbon Life, Live Fire Exercise, Limen, Chroma, Tetractys, Woolf Works and Multiverse. Other role creations for the Company include Perdita (Christopher Wheeldon's The Winter's Tale) and in David Dawson's The Human Seasons.
Lamb was born in Boston and trained at the Boston Ballet School with Tatiana Nicolaevna Legat. In 1998 she was named a Presidential Scholar in the Arts and awarded a gold medal by President Clinton. She joined Boston Ballet that year and was promoted to soloist in 2001 and principal in 2003. Her many awards include silver medals at the Third Japan International Ballet Competition in Nagoya (1999), the New York IBC (2000) and the USA IBC (2002).
Lamb's repertory with the Company includes leading roles in the classical, dramatic and contemporary repertories, including ballets by Frederick Ashton, George Balanchine, August Bournonville, Kenneth MacMillan, Alastair Marriott, Jerome Robbins and Liam Scarlett.
Videos
News and features
20 December 2017
The legendary fashion photographer has created a short film following Royal Ballet Principal Sarah Lamb.
8 December 2017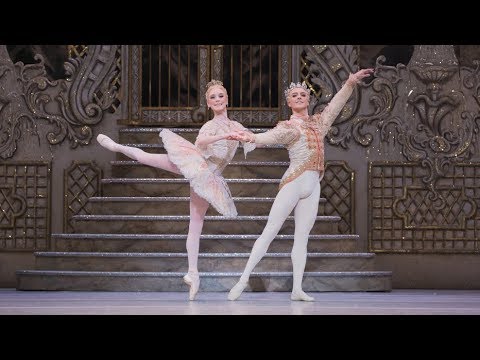 Former Royal Ballet Principal Lesley Collier has been coaching Sarah Lamb and Steven McRae through the ballet's showcase duet.
10 May 2017
Principal casting update for Kenneth MacMillan's ballet.
Photos